Welcome to our classes
CLASS: 1CO
TEACHER'S NAME: Miss C O'Halloran
SUPPORT STAFF: Mrs D Mercer, Mrs D Chatha 1:1 Support
PE: Thursday
HOMEWORK: Tuesday, Return Monday.
CLASS: 1VG
TEACHER'S NAME: Miss V Golder
SUPPORT STAFF: Mrs K Seager & Miss M Dhaliwal 1:1 Support
PE: Thursday
HOMEWORK: Tuesday, Return Monday.
Wow Work
How have Year 1 been impressing their teachers this week?…
1VG – Harry has been trying really hard with his handwriting these last couple of weeks and Miss Golder is very proud of how much it has improved.
How have Year 1 been impressing in the past weeks?
1VG – Miss Golder is really impressed with Marwa in her Literacy lesson's this week. She has been writing some great sentences, using her capital letters, full stops and finger spaces.
Our  school year 2020-21
Click here to find out what Year 1 were learning in the Autumn term!
Spring
Maths
Along with the rest of the academy, Year 1 will be following the Collin's Mathematics Scheme, coupled with focuses on problem solving, fluency and mastery, some of which can be found on the engaging and well-crafted White Rose Maths website.
In Spring term, Year 1 will begin with a strong focus on Addition, Subtraction, Multiplication and Division. The children will explore a range of methods coupled with concrete and pictorial resources. The children will also develop their understanding of the Properties of Shapes. 
After the half term, Year 1 will start by exploring Statistics before moving on to Fractions. The children will then finish the term with a deep exploration of Measurement where they will have the opportunity to learn about Money, Mass, Volume and Capacity. 
Literacy/Phonics
In Year 1, the children closely follow the RWI Phonics scheme. This well structured scheme gives the children ample opportunity to develop their Phonetic knowledge closely linked to their ability, Read, Write and Hold a variety of increasingly complex sentences, further their spelling ability including Year 1 Common Exception Words and Red Words and much more. For further and more detailed information regarding how Phonics works here at Reedswood, please click here to find out more!
Coupled with this, Year 1 will also have the opportunity to write at length whilst engaging with their Class Reader, information on which you can see below.
Class Reader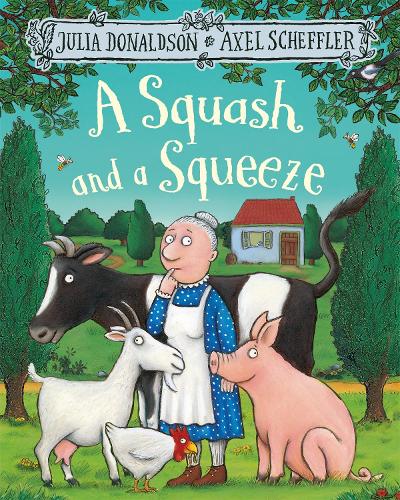 In Spring term, the Year 1 will have the opportunity the engage with three fantastic texts. These texts are 'The Koala Who Could' by Rachel Bright, 'A Squash and a Squeeze' by the wonderful Julia Donaldson and the traditional tale 'Rapunzel'. 
The children will also be undertaking a range of comprehension activities aimed at enhancing their ability to find and understand key vocabulary, inferring meaning from what they have read, predicting character's actions or what may happen next, explaining their understanding of what they have read, retrieving key information from the story and being able to sequence their reading.
Humanities
During Spring term, the children will engage with the topic 'We Are Britain'. Through this Historical and Geographical topic, the children will learn the names of the countries and capital cities that make up the United Kingdom, discover key landmarks, explore the Royal Family and their family tree, find out about local castles and much more!
Some key vocabulary for this area of Humanities:
Change, chronological, past, present, significance, calendar, timeline, similarities, differences, compare, Queen, royal, monarchy, rural, urban
Science
During the Spring term, Year 1's focus for Science will be 'Everyday Materials'. During this term the children will discover the properties of various materials, what can be made from those materials and exploring specific materials such as paper, fabric and more.
PHSE
Children in Year 1 will be following the expertly scripted and age appropriate Jigsaw PHSE Curriculum Scheme. In Spring term Year 1's focus for PHSE will be 'Dreams and Goals' and 'Healthy Me'. 
RE
In RE this year, Year 1 will be enjoying the opportunity to look at a range of religions. During Spring the children will begin with a focus on Hinduism, exploring the question 'What do Hindu's Celebrate?'. They will then move on to Christianity where they will learn about 'Easter Beginnings'.
Art/DT
During Spring term, our Year 1's will begin with an array of Art focuses including 'Drawing Spirals', 'Drawing Spiral Snails', 'Drawing Feathers' and 'Making Sculptural Birds'. They will then progress to a DT focus of 'Making Fire Engines'. 
National Curriculum Parent Information for year 1.
Click on the link below.